Hey everyone! (:
I just want to share this beautiful shop,
Rooted in Succulents
by Jessica.
I love succulents; they are just beautiful and so unique.
(
But to be honest, I never knew those little plants are called succulents until, well, this morning.
)
Jessica took a step further and make those adorable plants into eye-catching art pieces.
Wouldn't you just love to have it as a centrepiece for, say, your rustic wedding reception? How cool is that?!
And something even cooler than that...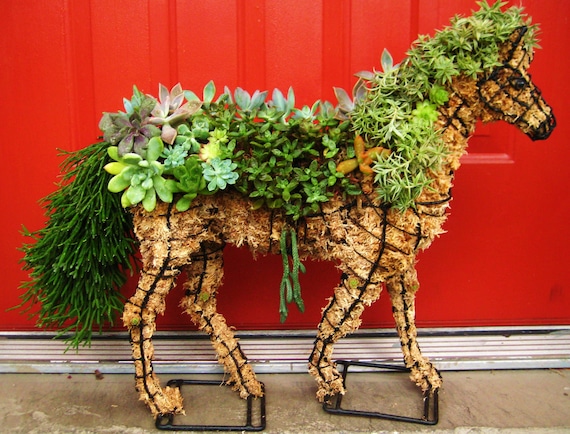 It is such a beauty...
You could check out more of her beautiful creations, including
wreathes
,
table top trees
and other beautiful centrepieces in her
Etsy shop
and don't forget to say hello to her on
Facebook page
too.
Anyway, back to talking about the love for succulents..
I was just checking out some unique wedding bouquets (with me being engaged and all, just make me think of the big day more) and succulent bouquets always catch my attention.
They're untraditional and I like it that way. A little bit of uniqueness wouldn't hurt, would it?
Isn't it just beautiful?! And I bet they will last longer than those floral bouquets too.
So...the big question is..
Would you have succulent bouquet as your wedding bouquet?